Stunning commercial fund in San Gimignano
via del Quercecchio 2, San Gimignano - Siena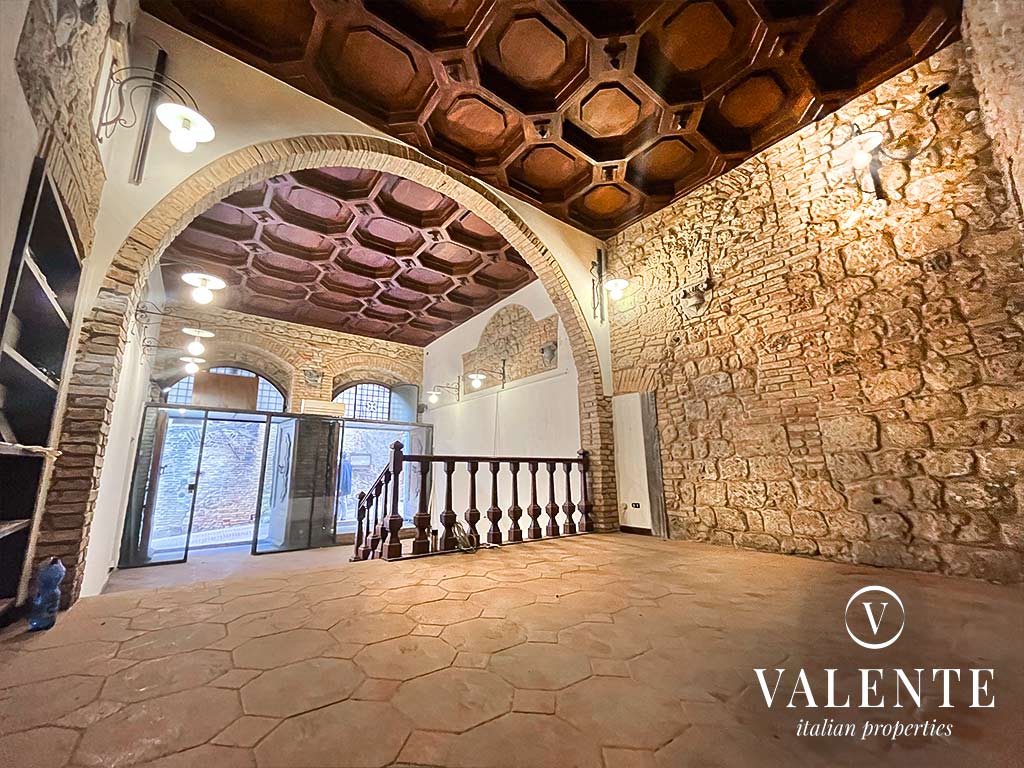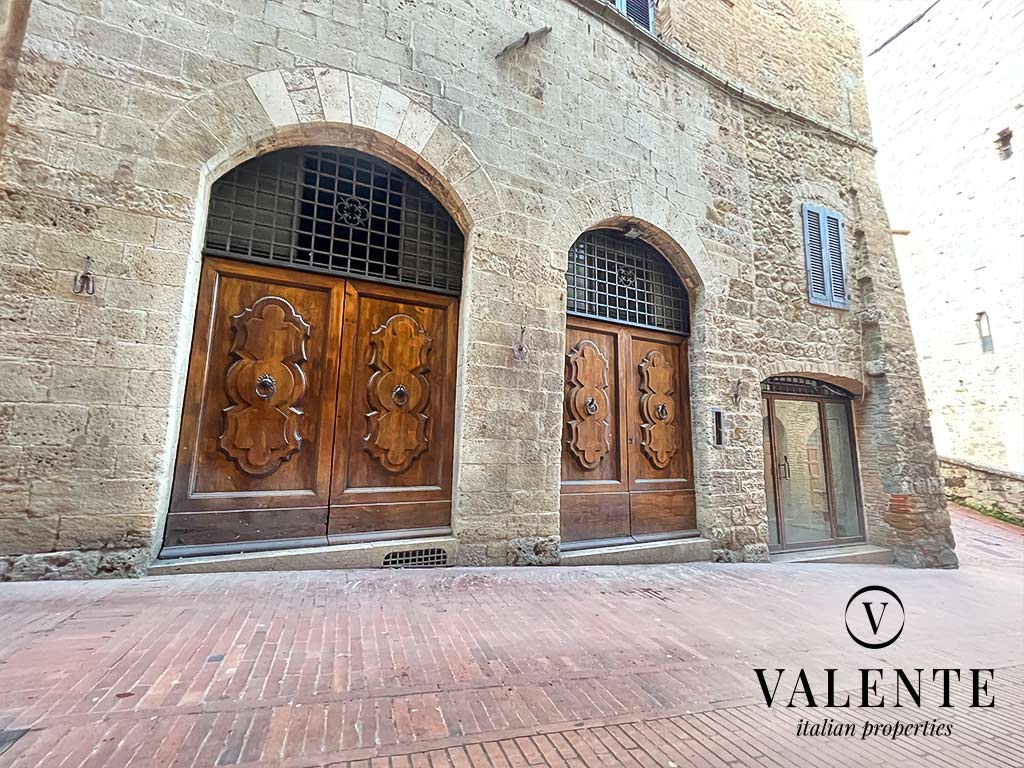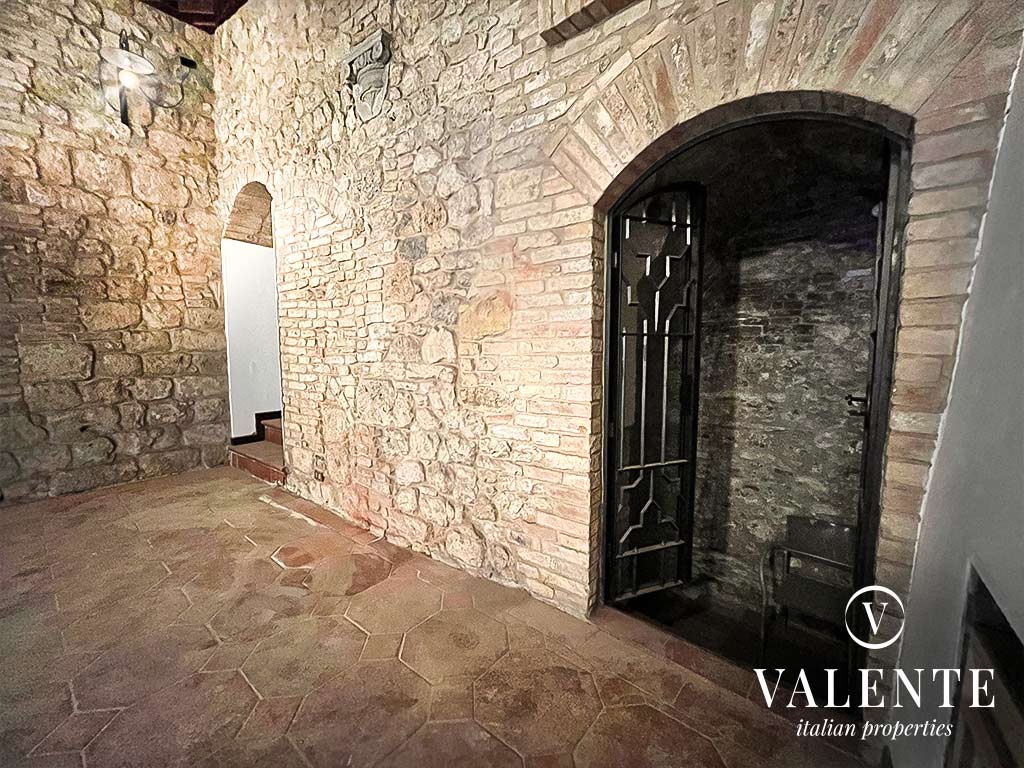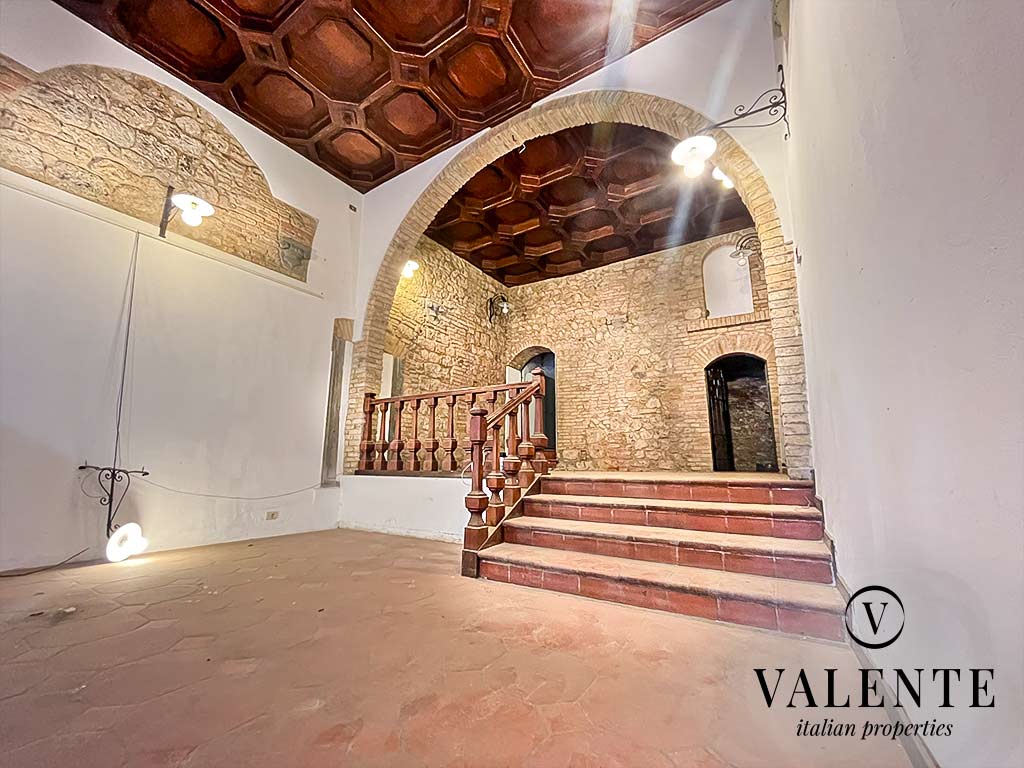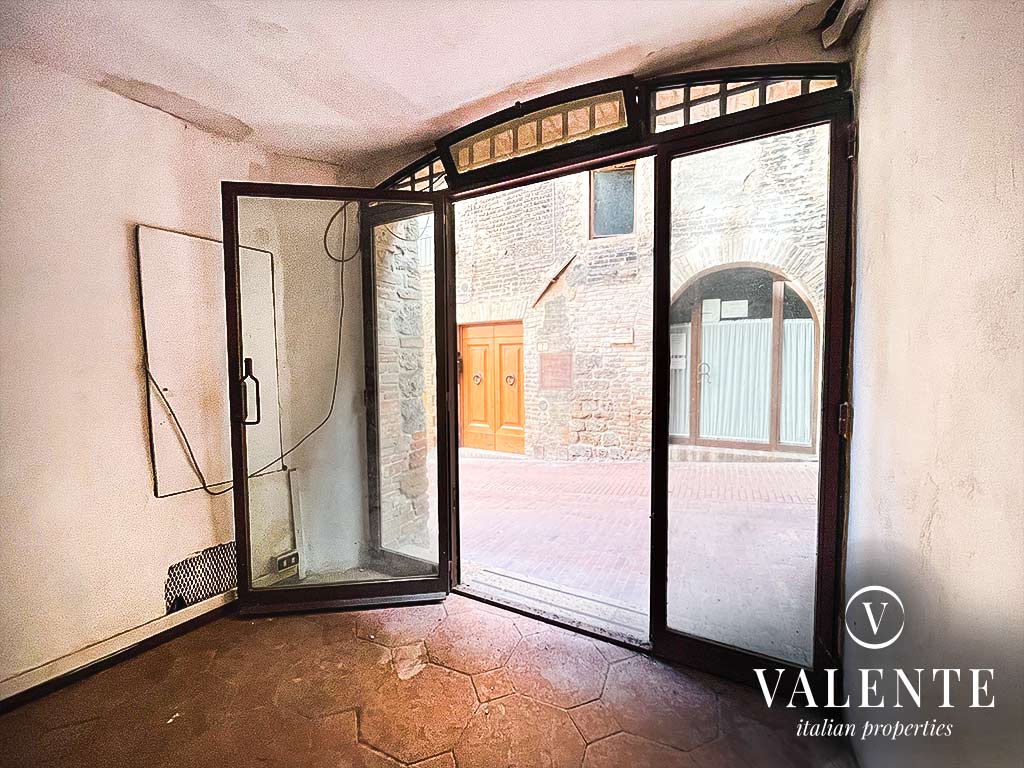 Characteristics
Large historical cellar
Large wooden gates
inlaid wood ceiling
Description
Located in the heart of the historic center of San Gimignano, it has a privileged exposure on one of the main thoroughfares, a few meters from the Cugnanesi tower.
The bottom has two characteristic double-leaf doors in inlaid wood with upper vaulted glass, respecting the historical characteristics of the construction period.
The entrance is located on the ground floor and opens frontally onto the main room where we find an original coffered ceiling with a small staircase for access to the mezzanine floor.
To the right of the entrance there is another room with its own shop window and independent entrance.
From the mezzanine floor there is access to a small dressing room with bathroom.
On the right of the room, passing through an arched door, you go down towards the suggestive brick cellar, where in addition to the large main corridor we find a couple of niches on the right and another room, accessible after passing a historic wrought iron gate.
The fund originates from a portion of a former convent from the 1200s, rich in history and characteristics of the time, which can also be verified by the access arches to the underground corridors towards the cathedral of San Gimignano, now made inaccessible.
Excellent as a single commercial fund but also divisible thanks to the rooms that each have an independent entrance.
Unique in terms of typicality and given its location in the heart of San Gimignano (80 meters from Piazza del Duomo) as well as for its centrality and proximity to numerous attractions, cities of art, means of transport and communication routes.
Via del Quercecchio, 2
San Gimignano – Siena
Florence-Siena motorway junction: 14 km
Florence airport: 59 km
Pisa airport: 73km
Siena: 41km
Florence: 60km
Pisa: 77km
Lucca: 85km
Livorno: 83km
Ex former convent
80 meters from Piazza del duomo
Sud oriented
Near Cugnanesi tower